Las clases de Profe Wong

¡Hola padres y alumnos! ¡Bienvenidos a Español 2, 3 y 4! Welcome to the 2022-2023 school year at Yorba Linda High School. This is my sixth year at YLHS and I am very excited to share my passion of the Spanish language and culture with my students. I was born in Los Angeles and as a child moved to New York where I grew up and graduated High School. I moved back to California to attend college. I got my BA in Spanish in 2012 from Cal State Fullerton and went right into the teacher credential program at CSUF. I am currently working on my Masters in Education at USC. I previously taught at Savanna High at the Anaheim Union High School District where I taught Spanish 2 Regular and Spanish 3 for Heritage Speakers. 
On this webpage you will find useful links and documents. I will post homework on this page and send reminders through remind.com. It will be very important that you sign up for Remind and Google Classroom (our main platform to access assignments and notes)  I look forward to an amazing year! 
SUMMER CONJUGUEMOS EXTRA CREDIT OPPORTUNITY (INCOMING SPANISH 2/2H and 3/3H) 
Please sign up into the summer conjuguemos as I deleted the conjuguemos classes for the 2021-2022 school year
TEACHER CODE ON CONJUGUEMOS: zrgrlj
Codes for 2022-2023 school year:
TBD
Español II
Remind: Text '81010' @
Google Classroom:
TBD
Español III
Remind: Text '81010' @
Google Classroom:
TBD
Español IV
Remind: Text '81010' @
Google Classroom: 
_________________________ 
Conjuguemos.com TEACHER CODE: zrgrlj 
Then select class period
Google Calendar of Assignments and important dates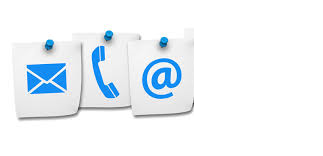 Phone: 714-986-7500 ext. 14392
Posts